The Watson Legacy Fund
As one of the Bay Area's longest running theatre companies, Palo Alto Players has enriched the lives of local artists and audiences for nearly 100 years. To help sustain the success of Palo Alto Players for the future, a planned gift is a meaningful way to leave a legacy of support to an organization that has played an important role in your life.
A planned gift is an investment in Palo Alto Players for the benefit of future generations. Your gift will be added to Palo Alto Players' Legacy Fund, helping to secure the company's long-term financial health and its continued artistic excellence.
You don't need to be wealthy to make a legacy gift. Gifts of all sizes are equally appreciated. With thoughtful planning, you have the opportunity to make a meaningful gift that will set the stage for the future of Palo Alto Players, while supporting both your personal and philanthropic goals. It's one of the easiest and most gratifying ways to give.
If you have already included Palo Alto Players in your estate plan, please let us know so that we can thank you and invite you to join the Watson Legacy Fund. Please email Elizabeth Santana, Managing Director or call 650.363.8582. Of course, we always recommend you work with your advisors to determine which gift(s) is most appropriate for you.
Information for Advisors:
Legal name: Palo Alto Players-Peninsula Center Stage
Address: 1305 Middlefield Road, Palo Alto, CA 94301
Tax ID number: 94-2295483
Types of Planned Gifts
Bequests
Leave a legacy by remembering Palo Alto Players in your will or trust. You can designate a specific dollar amount or asset, or a percentage of your estate.
Retirement Plan or Life Insurance
Designate Palo Alto Players as the primary or contingent beneficiary of your individual retirement account (IRA), 401(k), 403(b), donor advised fund (DAF), life insurance policy or other account. These gifts are easy to arrange or modify with your financial advisor. If the retirement assets are tax-deferred, the portion left to Palo Alto Players will not be subject to tax.
IRA Charitable Rollover Gifts (Qualified Charitable Donations)
Your Required Minimum Distributions (RMDs) can be donated directly from your IRA to Palo Alto Players and allow the funds to be excluded from income.
Stock
Gifts of appreciated stocks can offer tax deductions for the value of the stocks donated and allow their unrealized gains to be excluded from income.
Individual situations vary, and tax laws may change from year to year, so please seek advice from your own tax advisors.
The Watson Legacy Fund
The Watson Legacy Fund is named in honor of long-time Palo Alto Players' Board President and founding legacy donor, Eugenie Watson and her late husband, Richard.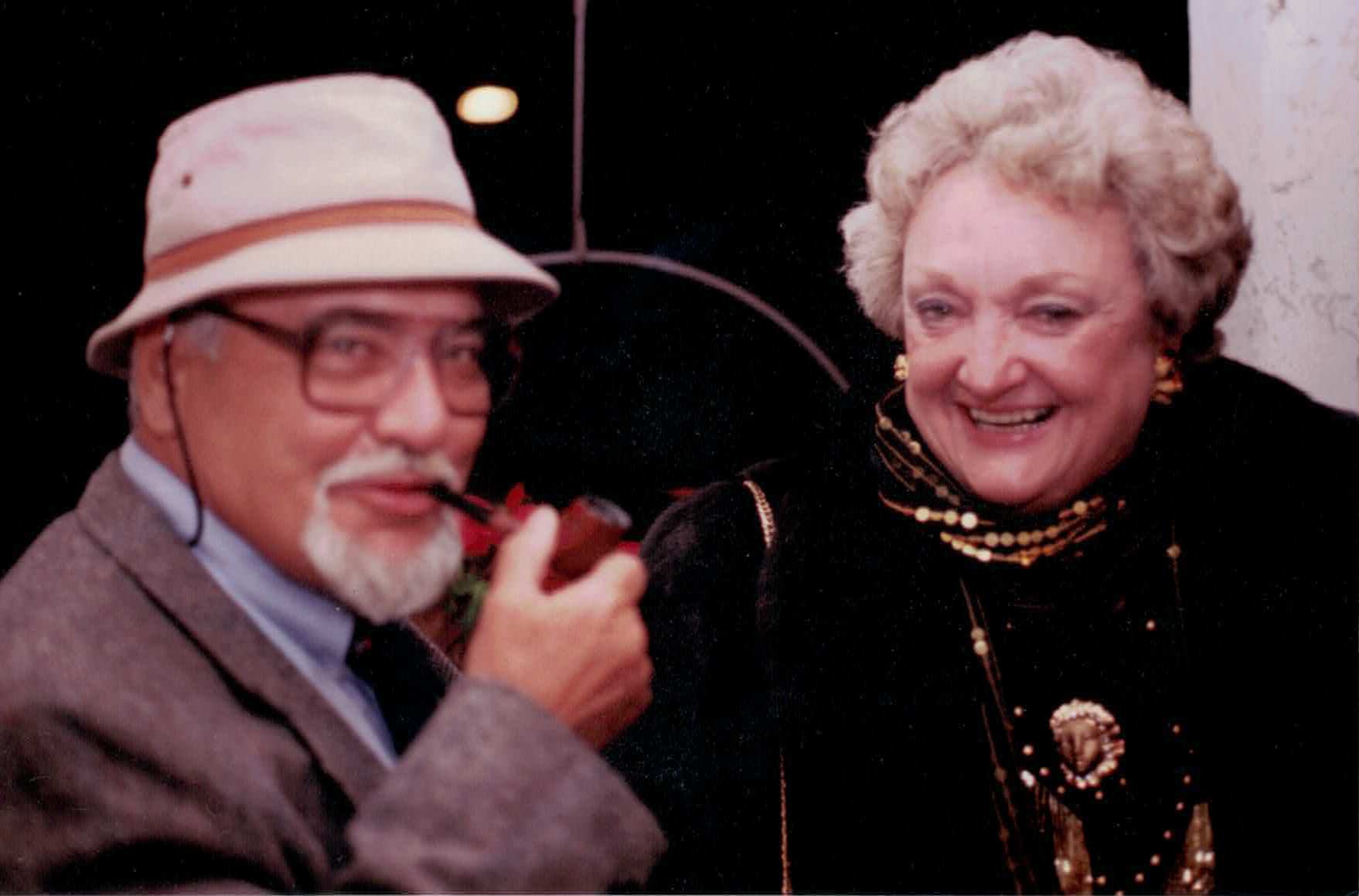 Eugenie's Story
A friend introduced me to Palo Alto Players in the early '60s because his buddy had the lead in two shows: The Rape of the Belt and The Devil's Advocate. As luck would have it, I married the lead (my dear Richard) in 1964.

In the early '70s, another friend asked me to join the board and here I've been as a board member and supporter, sitting in row J, seat 101, every opening night since then. It's been a joyous time for me. Being a part of this community of dedicated artists and volunteers makes me so proud. Through the many years, I've watched those who attended as children with their parents, now bringing their own children (and grandchildren), as we continue to grow and add to our family of supporters. We have an exciting future ahead of us!

Because of the deeply meaningful role this theatre company has had in my life, I am delighted to be able to ensure my continued support by becoming a founding legacy investor in Palo Alto Players. We have been so fortunate to be a part of this very special community in Palo Alto, and I'm delighted to know that with support like this, Players will be thriving for many years to come.

– Eugenie Watson, Past Board President