AUDITIONS FOR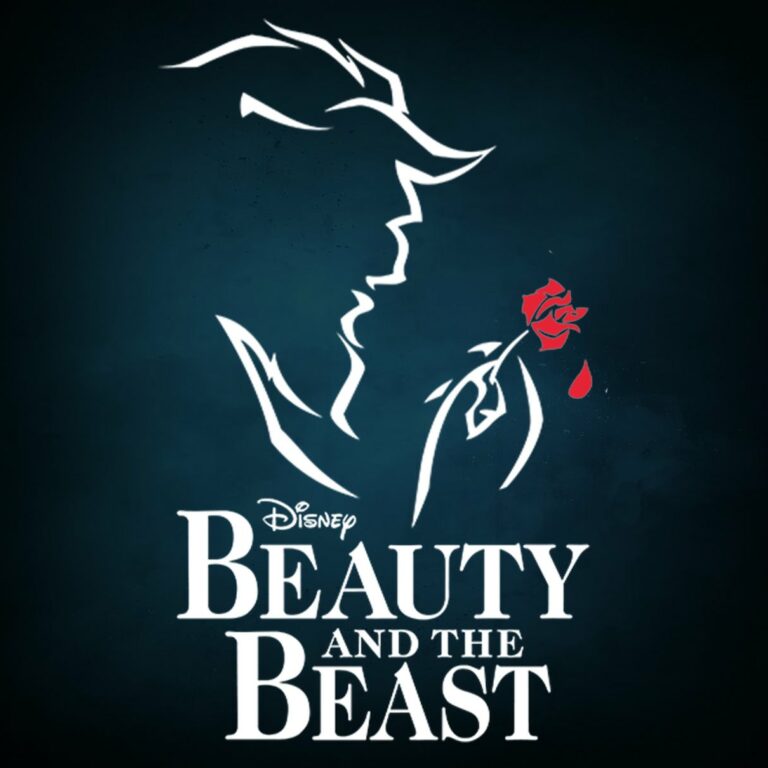 DISNEY'S BEAUTY &THE BEAST
PERFORMS November 4 – November 20, 2022
REHEARSALS: Begin on or near September 12, 2022
Music by ALAN MENKEN
Lyrics by HOWARD ASHMAN & TIM RICE
Book by LINDA WOOLVERTON
Originally Directed by ROBERT JESS ROTH
Originally Produced by DISNEY THEATRICAL PRODUCTIONS
Directed by PATRICK KLEIN
Music Direction by DANIEL HUGHES
Choreography by STACEY REED

ABOUT THE SHOW: 
The classic story tells of Belle, a young woman in a provincial town, and the Beast, who is really a young prince trapped under the spell of an enchantress. If the Beast can learn to love and be loved, the curse will end and he will be transformed into his former self. But time is running out. If the Beast does not learn his lesson soon, he and his household will be doomed for all eternity.
REHEARSAL INFO:
Full Cast Rehearsals will begin on or near September 12, 2022 and are planned for weeknight evenings and Saturday daytime. Performances will be live with an in person audience.
Please NOTE: there is the possibility that Thursday evening, Saturday matinee, or Sunday evening performances may be added to the run of this show (this will be determined closer to the performance dates, but please include conflict information for all eventualities).
AUDITION INFO:

Please prepare a one minute song selection either from, or in the style of the show, that shows off your vocal and acting capabilities. Please provide sheet music for our accompanist, for a cut of a song that is roughly 1 minute long and showcases your vocal ability. Dress comfortably to dance in case you are asked to stick around for a Dance Audition.
All roles available. All gender identities and expressions, racial and ethnic backgrounds, and physical and cognitive abilities are encouraged to audition. If you can not attend either of the Audition dates, please send a video submission to [email protected] by June 27th.
Please click the button below to video submit or select an appointment time
SIGN UP TO AUDITION
Initial Auditions 
Tuesday, June 28th (3-6 PM)
Wednesday, June 29th (5-9 PM)
NOTE: Due to high demand appointment slots may now appear full. We encourage interested auditionees to submit via video through casting manager; or if you have a bit of flexible availability and would like to be seen in person arrive for your preferred audition date and we will be running a "walk up" waitlist to see anyone who arrives when we are either ahead of schedule or have a no show appointment. Thank you for your understanding and we look forward to your submissions!
Callbacks
July 6th (5-10 PM)
SUBMISSION INSTRUCTIONS:
After following the link above; under "ACTORS" click  LOGIN or SIGN UP

Create a Casting Manager Actor Account by creating your own unique login

Upload a profile photo (headshot) and be sure to add your resume

Under the "AUDITIONS" menu select "Schedule Audition"  (note at times if you are new to the site it is often simpler to re-navigate to the PAP auditions page, and re-click the link in order to get in to the scheduling page)

Select "Pick a Time Slot" for your appointment 

Select which role(s) you would like to be considered for

You will need to add your phone number and we request that you list any conflicts in the space provided 

When complete press "APPLY" to confirm your audition appointment
NOTE:

If submitting via video, your audition will need to be uploaded and sent via a YouTube or other accessible URL link in order for our casting team to view.
NOTE ABOUT CASTING
This is a non-AEA production. Per diem offered to Adult Actors to offset expenses.
As part of our commitment to become a more IDEAL community theatre (Inclusion, Diversity, Equity, Access, and Liberation), Palo Alto Players is looking for strong representation of BIPOC artists and artists of other underrepresented identities in our productions. We see diversity in casting and production staffing (colorful and identity-conscious) as the key to true equity. We are not looking to focus our storytelling on one cultural identity or another, but rather focus on telling a season of stories (old and new) with artists as diverse as our community. This means ensuring our audiences the opportunity to see people whom they identify with both on our stage and behind the scenes.
If you have any questions or concerns please write Production Stage Manager Lauren Howry at [email protected].
Sign up for our Auditions Email List: